Chris Young: Better Than You Think
Chris Young is trash. He was a replacement level starter last year with a 5.02 FIP, and his FIP this year isn't much better (4.52). It's a miracle that the Royals are rolling him out there in game 4 today. The thunderous Blue Jays are probably salivating at the prospect of launching bombs off of his batting practice fastball.
Except maybe he's not trash. And maybe Toronto should be more thoughtful with their game plan. If you swing for the fences against Chris Young, you're doing exactly what he wants you to do.
Young and Marco Estrada have a lot of similarities. Like Estrada, Chris Young throws slow fastballs up in the zone, with a high spin rate. For a decent look at Marco Estrada's unique skill-set, click here.
Chris Young's career numbers are crazy:
3.69 ERA; 4.39 FIP; 4.87 xFIP
.247 BABIP
8.1% HR/FB
That's a huge ERA-FIP gap, a ridiculously low BABIP, and an unexpectedly low HR/FB. Why the weirdness?
In my mind, two things happen when Chris Young pitches.
1) The high fastballs with a high spin rate create a higher launch angle than batters want when they make contact.
2) The low velocity of his fastballs makes it more difficult for hitters to achieve a high exit velocity (getting under the ball due to the high spin rate and location also contributes here).
Now observe the donut hole in this figure, lifted without shame from the wonderful twitter feed of Alan Nathan: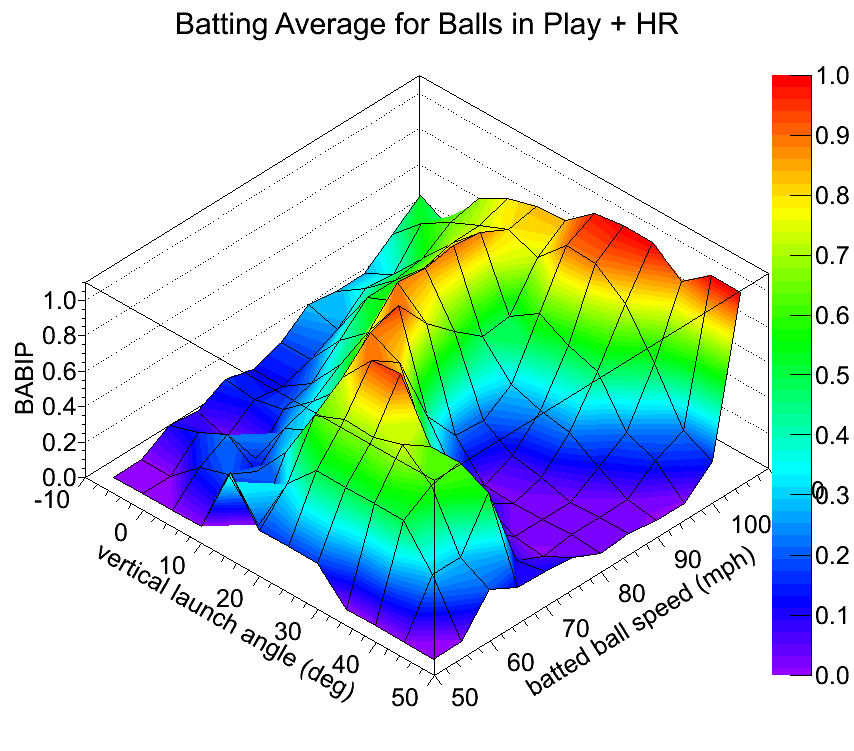 Chris Young lives in that donut hole. He creates very high launch angles with his location and fastball spin, and it's difficult for hitters to get a huge exit velocity off of him on contact due to his slow fastball (as well as location and spin). This is how Young seems to miraculously limit BABIP and homers, and therefore runs.
Young has a contact ability that goes somewhat ignored and under-appreciated by FIP theory. Some of his career ERA-FIP differential is caused by his previously spacious home parks, but some of it is skill. How much is skill and how much was home field advantage, I do not know. For what it's worth, Young's ERA is 0.74 runs higher on the road in his career and his wOBA against is 0.34 points higher. But of course, conventional pitchers will tend to be a bit better at home anyway.
Anyways, Chris Young is better than you think. He's better than fWAR and FIP give him credit for. Don't be completely shocked if Young is frustratingly effective today, and gets a lot of flyouts that simply don't carry out of the park. If Toronto gets too homer happy, they could be playing right into his game plan.